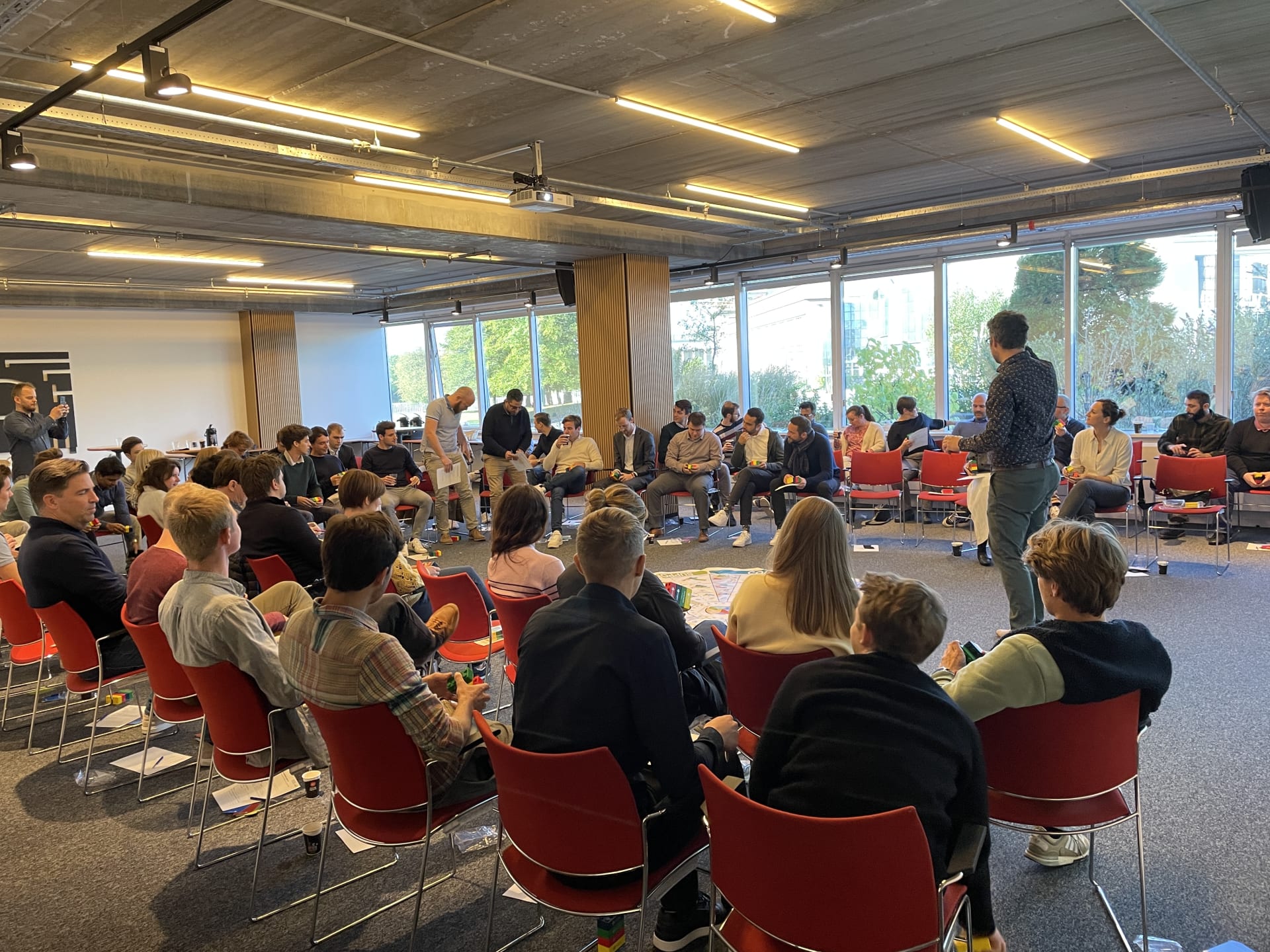 Through formal training and coaching, we give you the opportunity to reach new heights in your Personal and Professional Development




Team discusses during Inspiring "Discovery Insights" Session
Personal Development
When looking into the origin of our company name, one quickly finds its way to Prometheus, a teacher "avant la lettre". It can be no surprise that Personal Development, investing in the creativity and intelligence of our people, is of great importance at element61. Not only do we invest in personal development within our company, but we also create lots of opportunities for our external community to foster their skills through easily accessible training programs and content development. 
How passing on knowledge is done
Personal Development Plan
Individually – by the creation of a personal development plan at the beginning of every calendar year. Our people are in the driver's seat of their development and plan internal and external training sessions. Acquiring a certificate at the end of a training is part of this ambition to learn and grow to your full potential. 
Knowledge Sharing Days
In group – during our famous Knowledge Sharing Days where we get high quality external training on various hard and soft topics such as digital skills, communication, working as a team, being an authentic ambassador, introduction to business development, self-awareness, … Always followed by an even more famous Fun Activity 🤣 in the evening. 
Training Thursdays
On the third Thursday of each month, we hold "Training Thursdays," during which we provide sessions focused on developing soft skills and functional knowledge. Our training topics include Project Management, Speaking with Impact, Customer Centricity, Finance for non-Financials and Introduction to Supply Chain Management. These training sessions aim to enhance the overall understanding of our consultants about business processes in addition to their technical development plans.
In your Competence Center for specific Technical skills
We'll start at the basis with Dimensional Data Modelling followed by trainings in Microsoft Power BI, Microsoft Azure, Qlik and many more in function of your Technology specialisation.
Sharing Knowledge
We learn from each other and from our customer projects on a daily basis. Thanks to our open door environment, where everyone is approachable and eager to help others, it is fun to learn! Our internal Microsoft Teams channels are an extremely busy place, where no question remains unanswered.